Natural Draft Cooling Towers
Natural Draft Cooling Towers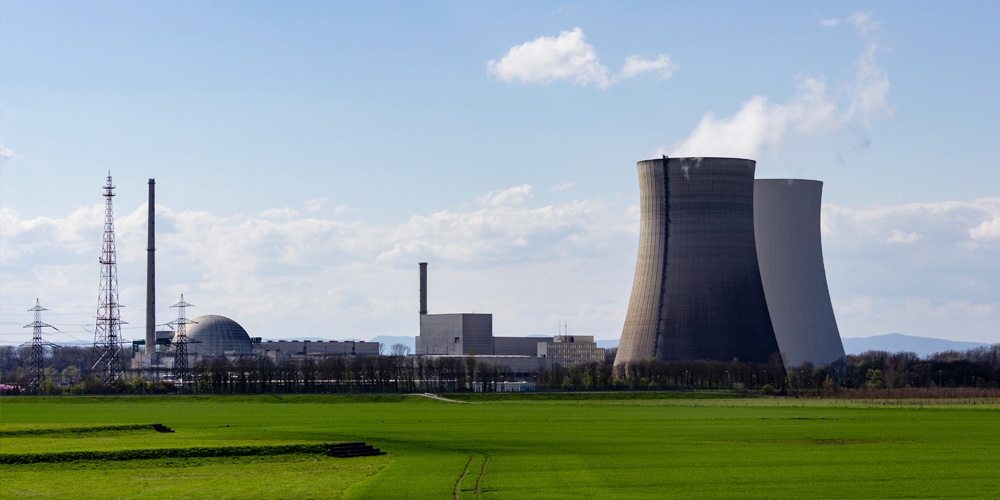 Natural Draft Cooling Towers
The natural draft cooling towers are commonly used in industrial facilities where the total heat rate is at the level of approximately 450 MW. Their draft given by height and dimensions of the stack reduces operating costs and energy consumption costs. Other advantages of this kind of cooling tower include long service life, low noise emissions, and low maintenance demands.
We provide both the design and construction of the natural draft cooling towers as well as the complex delivery of particular parts from our own production and from verified suppliers.
We also offer services to operators of natural draft cooling towers in the area of service, repairs, and upgrades of existing technologies in terms of operational costs and energy savings.
Components:
support body of hyperbolic shape (reinforced concrete, steel)
sheathing
cooling fill
drift eliminators
water distribution system including sprying nozzles
water basin
The natural draft cooling towers, sometimes called "Iterson", are used in the same way as the forced draft cooling towers for removing low-potential heat generated in the production process. The cooling principle is the same (atmospheric cooling with wet technology), but the fan unit is missing here since heat is removed from the cooling tower using a natural draft. Natural draft cooling towers are always designed based on the specific customer needs, and they comply with required parameters and specific conditions at the installation site.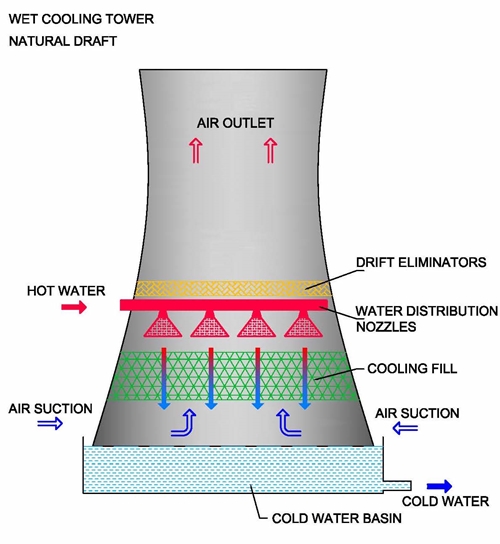 Industrial application:
energy industries
petrochemical industry
chemical industry
engineering industry and metallurgy
heavy industry
Potential optimization:
used materials and components
total cooling efficiency
operation and maintenance economy
noise elimination
reduction of environmental impact (water and energy savings)
ATEX design for explosion hazard spaces