Forced Draft Cooling Towers
Forced Draft Cooling Towers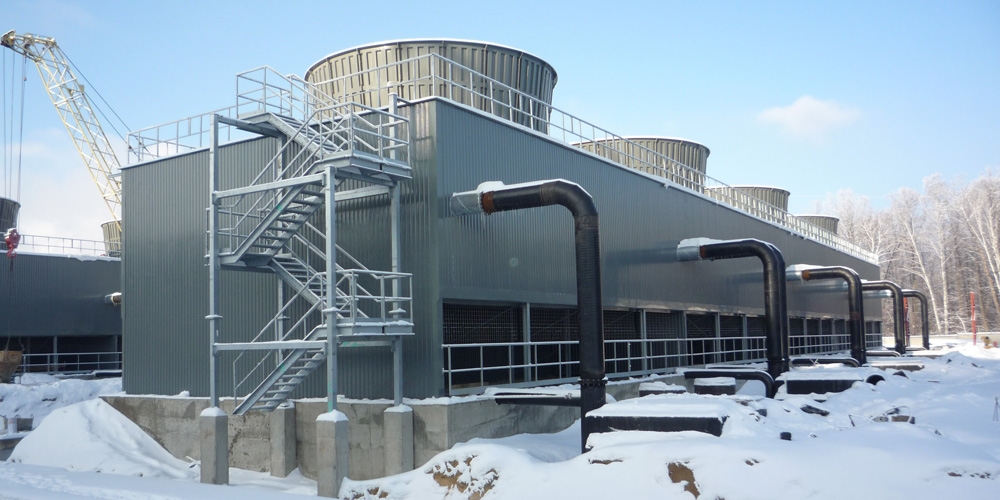 Forced Draft Cooling Towers
The forced draft cooling towers represent a flexible and powerful but economical cooling technology suitable for the most of industrial plants.
We provide both design and construction of the forced draft cooling towers, as well as complex delivery of particular parts from our own production and from verified suppliers. The forced draft cooling tower designs are always created based on specific customer needs, and they comply with required parameters, local conditions, water quality, and other specific conditions at the installation site.
Components:
outher shell (material: FRP, steel, stainless steel, concrete)
supporting structure
fan stack
cooling fill
drift eliminators
fan with drive
water distribution system including sprying nozzles
water basin
The forced draft cooling towers remove low-potential heat generated in the production process. They use atmospheric cooling with wet technology and forced draft. A counterflow of air and hot water in the cooling fill results in a heat transfer. The air flow is provided by a propeller fan while the drift eliminators prevent the transfer of small the tower space.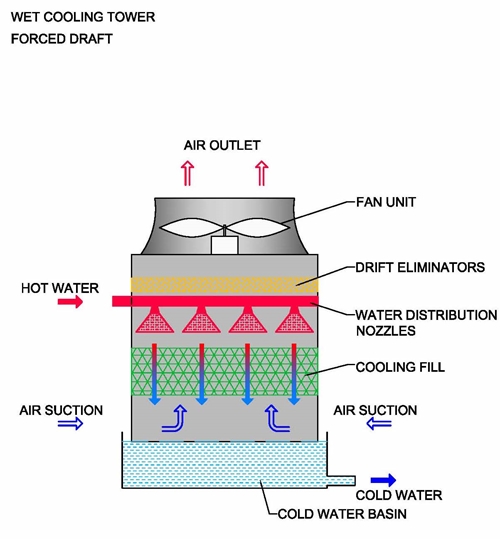 Industrial application:
energy industries
petrochemical industry
chemical industry
engineering industry and metallurgy
mining industry
plastic and rubber industry
paper industry
manufacturing industry (food-processing, sugar refineries)
Potential optimization:
used materials and components
total cooling efficiency
operation and maintenance economy
noise elimination
reduction of environmental impact (water and energy savings)
ATEX design for explosion hazard spaces