Factory Assembled Cooling Towers
Factory Assembled Cooling Towers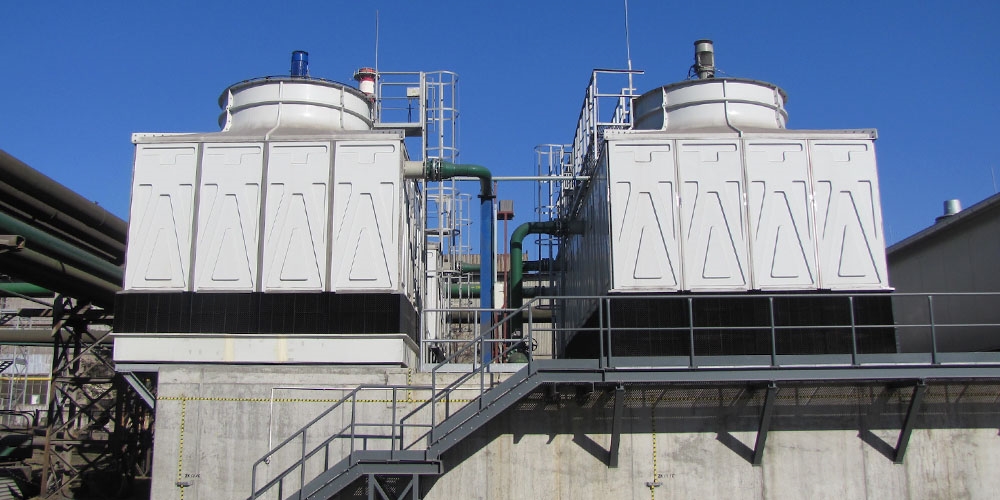 Factory Assembled Cooling Towers
Factory assembled cooling towers with atmospheric cooling are used for industrial and HVAC applications in cases where no high cooling efficiency is required and no large area is available.
The major benefits of these cooling devices include easy and fast transport and installation, and short delivery periods. We offer a wide product line and easy compatibility. When the FRP material is used, high resistance against climatic conditions and corrosion is ensured.
The factory assembled cooling tower solutions are always created based on specific customer needs, and they comply with required parameters, local conditions, water quality, and other specific conditions at the installation site.
The exchange of cooling air is provided by a fan unit driven by an electric motor. The compact cooling tower is designed as a standalone unit which can be placed almost anywhere. In order to increase the total cooling efficiency, another cooling tower cell can be added.
Components:
outher shell (material: FRP, steel, stainless steel, concrete)
supporting structure
fan stack
cooling fill
drift eliminators
fan with drive
water distribution system including sprying nozzles
collecting pool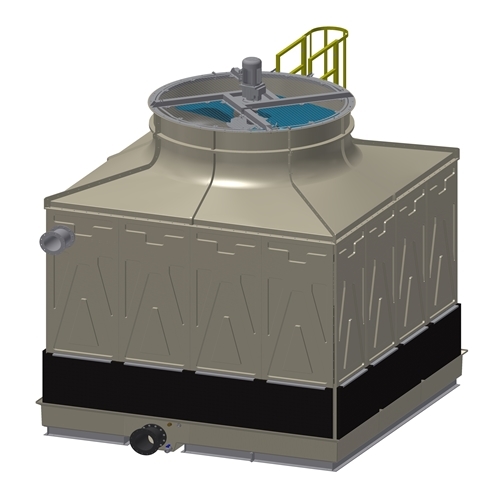 Industrial application:
energy industries
petrochemical industry
chemical industry
engineering industry and metallurgy
mining industry
plastic and rubber industry
paper industry
manufacturing industry (food-processing, sugar refineries)
HVAC (public, office buildings, etc.)
Potential optimization:
used materials and components
total cooling efficiency
operation and maintenance economy
noise elimination
reduction of environmental impact (water and energy savings)
ATEX design for explosion hazard spaces