Hybrid Cooling Towers
Hybrid Cooling Towers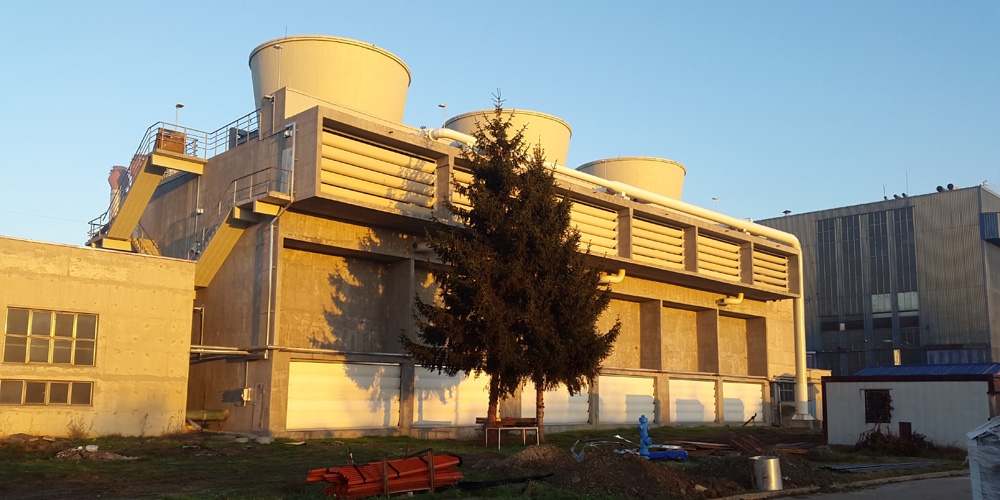 Hybrid Cooling Towers
The hybrid cooling towers represent a suitable combination of wet and dry cooling with a favourable impact on the environment, meeting demanding environmental requirements.
They allow for the reduction of steam drift (the "steam plume", especially visible during cold wet weather and in winter, when it can lead to icing). The elimination of the steam plume is particularly beneficial in urban areas, industrial areas, and close to roads with the potential of icing. The hybrid cooling towers reduce the consumption of water and provide total heat rate as required by the customer.
Components:
outher shell (material: FRP, steel, stainless steel, concrete)
supporting structure
water basin
fan stack
cooling fill
drift eliminators
dry cooling exchangers
mixing modules
fan with drive
water distribution system including sprying nozzles
The hybrid cooling tower works with the principle of wet cooling, whereas it is supplemented with the dry cooling module. The purpose of this module is to reduce the cooling water temperature, using the surrounding air before the water enters the wet section. Hot air from dry cooling is mixed with saturated air from the wet section, thus eliminating the steam plume.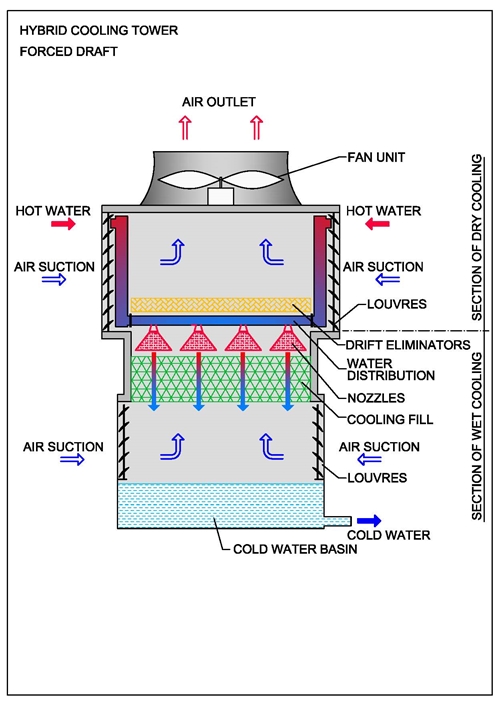 Industrial applicatio:
energy industries
petrochemical industry
chemical industry
engineering industry and metallurgy
plastic and rubber industry
paper industry
manufacturing industry (food-processing, sugar refineries)
Potential optimization:
used materials and components
total cooling efficiency
operation and maintenance economy
noise elimination
reduction of environmental impact (water and energy savings)
ATEX design for explosion hazard spaces