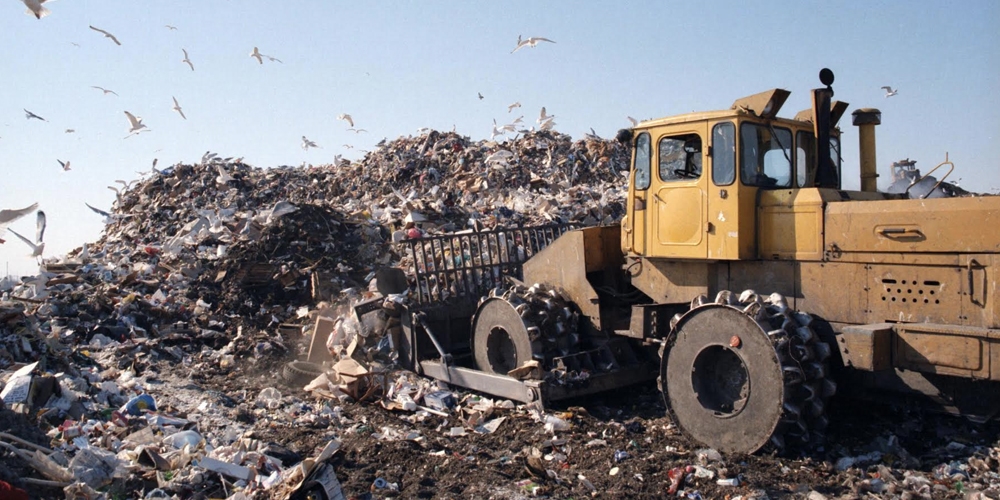 Vacuum Thermolysis Waste Processing
In cooperation with partners, FANS, a.s. offers complex deliveries of equipment and services in the area of waste processing using the continuous vacuum thermolysis method.
Thermolysis is a thermal de-polymerization process, decomposing carbon materials without access to oxygen. The principle of this method is the thermal transformation of various kinds of waste to raw material, energy and heat. The specific kind of waste is modified at first, then thermally processed to the resulting raw material (oil, carbon, gas), which is usable in the industry.
Vacuum thermolysis is an effective and ecological solution in the area of material recycling, and it can be considered as a sophisticated system of the future, allowing for using up to 100% of waste as raw materials and energy.
Kinds of waste which can be processed using the vacuum thermolysis:
Mixed communal waste
Biomass and sludge (from agriculture, industry and communal waste)
Rubber and plastic (from industrial production, households, salvage points, scrapyards, tyres, etc.)
Other waste after modification (such as from hospitals or other specialized workplaces)
FANS, a.s. offers the industry and local autonomy customers with the design and construction of lines and complex technological parks intended for the conversion of waste into raw materials and energy.
Contributions of the vacuum thermolysis waste processing:
Effective solution of waste issues
Reduction of costs for waste processing and storage
Stable and long-term profit from the sales of resulting raw materials and/or energy
Low costs of operation: part of the obtained energy is used for the equipment operation
Reduction of environmental burden caused by waste storage and sludge draining containing harmful substances
Resulting products of thermolysis – raw materials and energy:
Gas
Oil
Carbon
Electric energy
Heat
Our services:
Expert consultancy and introductory study: we offer the introductory study and situation analysis free of charge. The result of the primary study is the basic solution design, cost estimates, return calculation, and profit forecast from the resulting products.
Feasibility study: more complex analysis, financial model of the project, technical solution design, project according to the local conditions and kind of waste, client's waste material testing, and consequent calculation of guaranteed "calorific value".
Engineering, thermolysis line project and technical documentation preparation: basic design and detail design.
Procurement: deliveries of complete units including technologies, components, services, and human resources.
Project management, supervision
Transport, assembly and commissioning, including guarantee tests
Personnel special training, technical assistance during the equipment operation.
Warranty and post-warranty service
Project financing in cooperation with international banks
The thermolysis equipment is designed so that it meets all European standards and regulations for pollutant emissions, ATEX directives for gas equipment, and all proposals and structures are subject to HAZOP certification. The system consists of closed circuit without any volatile emissions.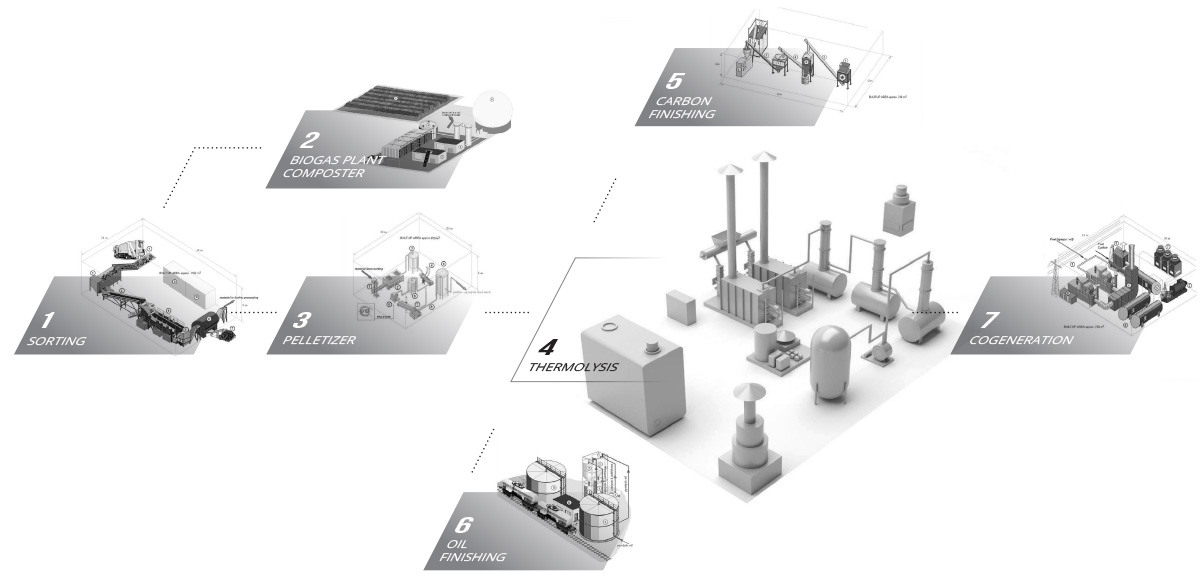 In the area of the vacuum thermolysis, we cooperate with our partner, licensor of the Thersion company http://thersion.cz.