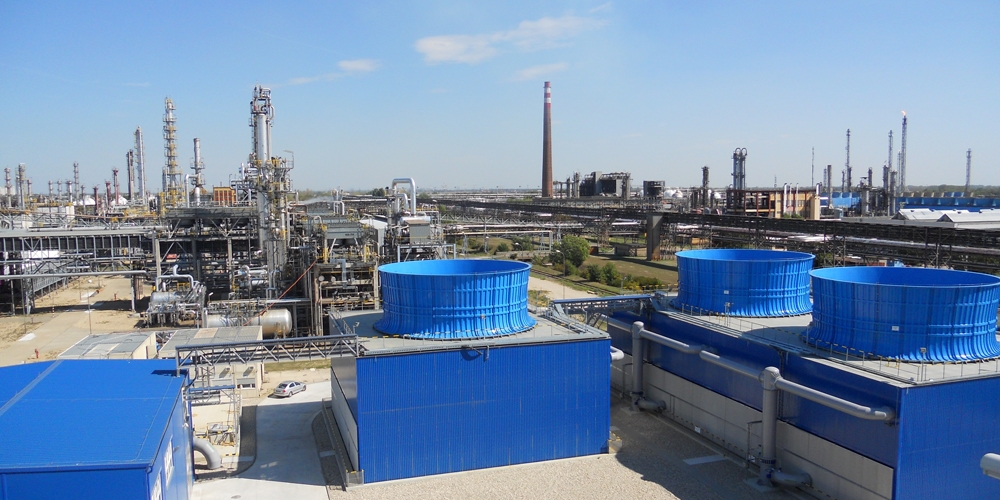 Industrial Cooling
FANS, a.s. has long-term experience in the area of designing and implementing complete cooling circuits, and it is able to meet the demanding requirements of investors and end customers. We are able to provide a complex delivery of particular parts from our own production plants as well as from experienced and verified suppliers.
The complex cooling circuit consists of the following:
Cooling tower
Chemical water treatment facility
Pump station
Filtration station
Transformer station, electric energy distribution
Piping, fittings
Buildings for chemical water treatment, filtration station, etc.
Control system
The basis of the cooling circuit includes natural and forced draft cooling towers made of steel, stainless steel, concrete, or FRP. Their output depends on customer and production process needs, where they are installed, and the scope of kW up to MW. You can find more information about these cooling devices on our website in the section Production and Delivery of Cooling Equipment.
FANS, a.s. provides all deliveries in a "turn-key" mode, i.e.:
Comprehensive design for the customer with optimum value/price rate
Designing (basic design, detail design)
Production and purchase of components of the cooling circuit
Delivery and completion on site
Installation and commissioning of the entire cooling circuit
Warranty and post-warranty service, including regular monitoring
The FANS, a.s. company delivers cooling circuits to all industrial branches, power and heat plants in Europe, and in other continents as well, through the company subsidiaries. In particular, the following fields are covered:
Energy industries
Petrochemical industry
Chemical industry
Engineering industry
Heavy and mining industry
Plastic and rubber industry
Paper industry
Food industry
Our procedures and equipment comply with the strictest standards and regulations in the area of environmental protection and meet the highest demands for quality and reliability of our products.